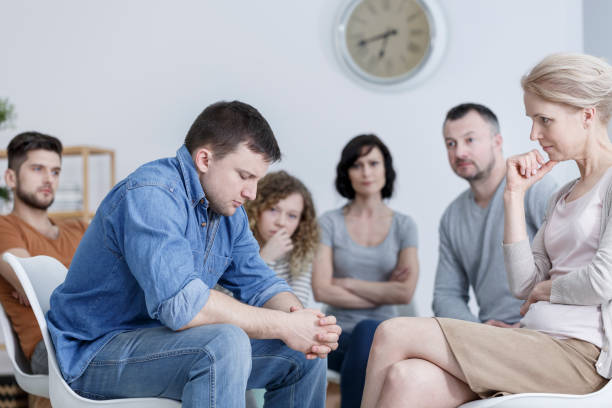 REHAB AND ADDICTION TREATMENT.
Addiction into drugs can be termed as a very damaging occurrence that can negatively shape the life of a person in the wrong course. It is for this reason that various rehab facilities have been established. The purpose of the rehab institutions is to enable a person to get back to his feet if he had been consumed with drug addiction that prevented him from engaging in productive activities. Rehab facilities serve not to only help a person desist from the use of drugs but also imparts proper ethical principles that will help a person to achieve sobriety.
Before a person is enrolled in a rehab centre, one should always ascertain that the facility is the most convenient in addressing the particular issue that the client faces. It is at this stage that the rehab centre will interview the patient with an aim of identifying the level of addiction that the person has and the kind of drugs that he is addicted to. Similarly, it is here that some tests will be done to ensure that the most convenient treatment that is aimed at treating the specific problem in the patient is achieved.
The phase that follows is known as the detoxification process, which involves the extraction of all kinds of drugs from the blood system of the patient. The severity in which detoxification will be applied depends on the person's body metabolism and the drugs that are in the body. Consequently, the like hood of other drugs to be also found within the body and the length of period the drug had been used is also considered. The withdrawal symptoms in a person are also treated at this stage.
The rehab process lies just after the detoxification phase whereby here, a person will attend counseling classes that educate them on matters of addiction. In this stage, patients are required to identify the sole reason why they started using the drug and why they prefer that particular substance. The rehab tutors on their part teaches the patients of the ideal methods on how they can spend their time in order to desist from the use of drugs. Similarly, the patients are educated about the different factors that might lead one back to the use of drugs and how to avoid them.
The last stage to achieving freedom from addiction is the recovery phase. The process is usually the hardest as some patients may find it challenging not being able to avoid the temptation of drugs. To ensure that patients do not fall back into using drugs counselors are recommended for this stage.
The Key Elements of Great Rehab